Elon Musk is Satoshi Nakamoto – Old Rumor Gets New Evidence
Elon Musk is Satoshi Nakamoto, Satoshi Nakamoto is Elon Musk. While you may scoff at this at first, wait until you read the case made for this idea by a former SpaceX intern.
Sahil Gupta is taking the position that Elon is Satoshi. And hot damn, it has always been a fascinating theory. Gupta is convinced that the creator of Bitcoin is likely to be the PayPal co-founder.
While this theory isn't new, Gupta makes a fascinating comparison of the similarities between Nakamoto and Musk that makes this theory come alive again.
Musk, in previous years, has been compelled to deny that he is the Bitcoin creator in a tweet… although it was a weak denial.
Elon Musk and Satoshi Nakamoto Similarities
Gupta told BeInCrypto, "A few years ago, I wondered whether Musk might be capable of writing the source code of Bitcoin. I then realized he actually is. Musk wrote the software for his first companies, Zip2 and X.com, which literally specialized in peer-to-peer payments. X.com's source code was written in C++ and described as 'monolithic'. So was Bitcoin's."
Gupta then parsed Satoshi's forum posts. "Satoshi's use of 'bloody hard' and 'order of magnitude' were hallmark Musk expressions. Satoshi wrote with double spaces after a period. So did Musk. Later, an article had emerged that Satoshi once leaked an IP address in Van Nuys, Los Angeles in 2009. Oddly enough, SpaceX is adjacent to Van Nuys, and Musk frequents Van Nuys Airport."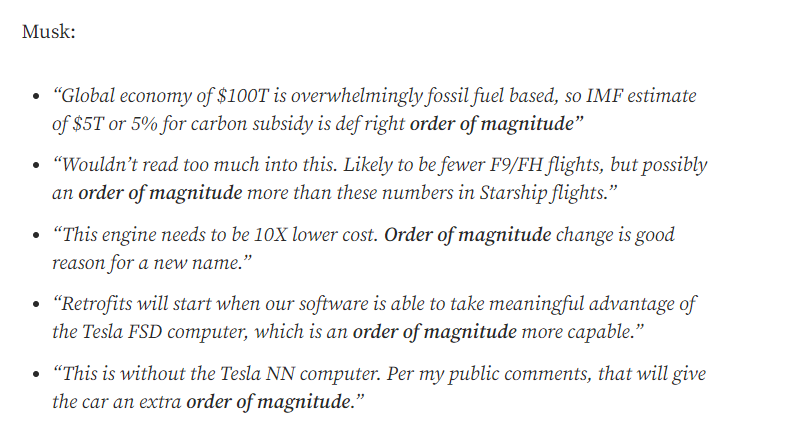 Gupta says that while there is no direct evidence Musk is Satoshi, there is a tsunami of circumstantial evidence. He said it has "the rare intersection of geographic location, technical ability, writing style, and motivating philosophy."
Gupta asks himself whether it is good to put this thesis out into the world. "Given that Musk more than once has tweet-joked about Satoshi, there probably is no great downside. At the same time, he hasn't and wouldn't take credit for being Satoshi unless the body of evidence is so overwhelming that the public understands it and demands he take credit. A few weeks ago, Peter Thiel said the United States should throw a ticker tape parade for Satoshi Nakamoto. Let's see if he sticks to his word."
Elon Musk and New "Proof"
Gupta did an internship at SpaceX… so he is close to the source. It was while working for SpaceX that he says he connected all the dots. Gupta says while it seems bizarre and fantastical, Satoshi Nakamoto and Elon Musk have common linguistic quirks.
Gupta also says, "It has recently surfaced that Elon Musk's [email protected] email was active on the original Cypherpunk mailing list in 1998."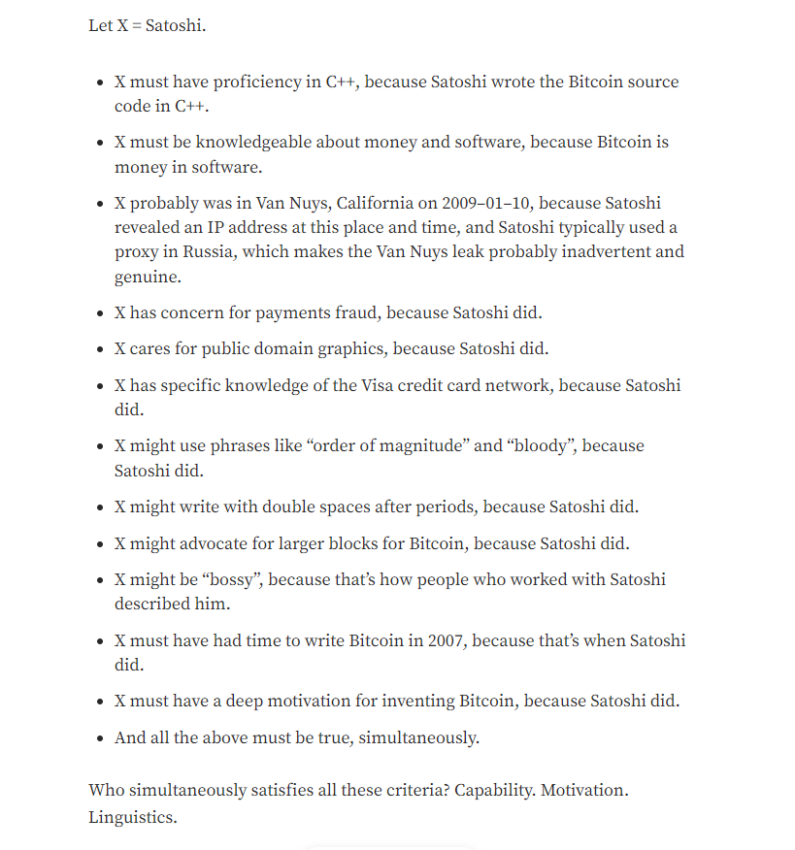 PayPal's Original Mission
Gupta says that Luke Nosek, another PayPal co-founder said that the mission of PayPal was to "create a global currency." They wanted it to be "independent of interference by these corrupt cartels of banks and governments that were debasing their currencies. And we succeeded building something economically very powerful, enabled many small businesses, we're super proud of it, but we never achieved the mission."
This sounds oddly like the mission of Bitcoin.
Other Evidence: British English
It is known that Satoshi Nakamoto used the British English variants of spelling. But sometimes he used American spellings too. A report on this says it was thought that this was to throw off any internet sleuths. Australian Craig Wright, who claims to be Nakamoto, says that being Australian means that he uses British English. He also says it is proof that he is the creator of Bitcoin.
However, Musk grew up in South Africa, also a British colony… then moved to Canada when he was 17. He then moved to the U.S. and has spent all of his adult life there. Over time, it would make sense that he adapted to both spelling variants.
The plot thickens.
Got something to say about Elon Musk, Satoshi Nakamoto or anything else? Write to us or join the discussion in our Telegram channel. You can also catch us on Tik Tok, Facebook, or Twitter.
Disclaimer
All the information contained on our website is published in good faith and for general information purposes only. Any action the reader takes upon the information found on our website is strictly at their own risk.