Ethereum Reduced its Emissions by 99%. But that 1%?
Crypto carbon: Investing in carbon offsetting projects, or by changing their business activities to adhere to the development of sustainable models, could make crypto even more sustainable, says Alexis Normand, Co-Founder of Greenly.
Cryptocurrency has taken the market by storm. It is a revolutionary way to pay for things without the need to consult a third party in the midst of a purchase. Replacing popular contactless payments like Venmo or Apple Pay, cryptocurrency has gained the interest of investors and consumers alike.
As interesting and innovative as the concept of cryptocurrency is – it isn't all that green or good for the future of the environment. 
Cryptocurrency, while it isn't great in the fight against climate change, has presented a unique set of benefits. For instance, one of the biggest plusses to implementing the use of cryptocurrency is improving upon the corrupt use of traditional currencies. Basically, cryptocurrency allows the power of the currency to remain in the user's hands, whereas the twenty-dollar bill in my wallet today may not be worth the same amount tomorrow.
But does that sustainable value make up for the deleterious effect that cryptocurrencies have on the environment?
Crypto carbon: The numbers behind crypto mining
Cryptocurrency requires mining, extensive use of energy, and definitely doesn't meet the requirements to reach net-zero emissions by 2050. For example, Bitcoin, one of the most popular cryptocurrencies, uses almost 91 terawatt-hours of electricity annually, even though, latest news say it uses 10.9% renewable energy. That's more electricity than Finland needs to power their country of 5.5 million people for an entire year. 
Ethereum, the second-largest company that deals with cryptocurrency behind Bitcoin, recently finalized "the merge" in efforts to reduce their use of energy. Long story short, we are still waiting to see the beneficial results of the project which meant to cut out the middleman – or the miners of cryptocurrency.
Mining is the most energy intensive and highest carbon emitting component to the process of harvesting cryptocurrency. By eliminating the need for mining, Ethereum is trying to position itself as a sustainable crypto giant. But it still has a lot of work to do before been seen as one. 
The amount of energy used by cryptocurrency companies is alarming. Ethereum alone is responsible for 0.34% of the world's total energy. While this may not seem huge, it's taxing on the globe's limited supply of energy. It is commendable that a cryptocurrency company like Ethereum is attempting to make use of blockchain technology to decrease their emissions. But the entire sector of cryptocurrency needs to widen their sustainability efforts. 
In 2020 alone, Ethereum was responsible for producing 16.6 million tons of carbon dioxide emissions. In order for Ethereum to offset the emissions they created, over 84 million trees would have needed to be planted.
Is there a solution to all this?
So, what can be done for cryptocurrency companies to reduce their massive carbon footprint? Unfortunately, cryptocurrency companies must realize that reducing their emissions alone will no longer be sufficient. An industry that is utilized by so many, multifarious organizations – should be cognizant to recognize that no reduction tactics will allow mankind to reach net-zero emissions. 
All companies, businesses, and individual endeavors are going to create a carbon footprint of some kind. That part is inevitable – but what businesses and individuals alike do to offset their own emissions, is not. 
It's never a waste of time for one to attempt to reduce their own emissions. Therefore, cryptocurrency companies like Ethereum shouldn't stop seeking new methods to decrease their electricity. However, they should strive to think outside the box. Cryptocurrency companies like Ethereum need to find ways to contribute to carbon offsetting projects to help reduce emissions externally. 
Crypto carbon: A wait to invest sustainably?
Many people invest in cryptocurrencies simply because they want to make money. As so many users of cryptocurrencies are seeking financial gain, why don't more cryptocurrency companies seek to align themselves with the ideals of impact or socially responsible investing?
Impact investments are investments that are made in order to create beneficial social and environmental impacts in addition to a lucrative financial return. Impact investments can be made in both developed and established markets. Socially responsible investing, on the other hand, refers to a type of investing where the stakeholder is also interested in creating beneficial social or environmental change – but goes one step further. The potential investment must adhere to several environmental credentials, such as an ESG score or a company obtaining an ISO 14001. 
Cryptocurrency may not be able to completely alter the model of their currency to adhere to these investments. But they can most definitely promote the primary missions – to contribute to a social cause in conjunction with their investments. For example, cryptocurrency companies could create donation programs to invest in cryptocurrency. This is in conjunction with common carbon offsetting projects that help to mitigate excessive emissions. These can include reforestation, sustainable travel, and helping developing countries establish carbon neutrality.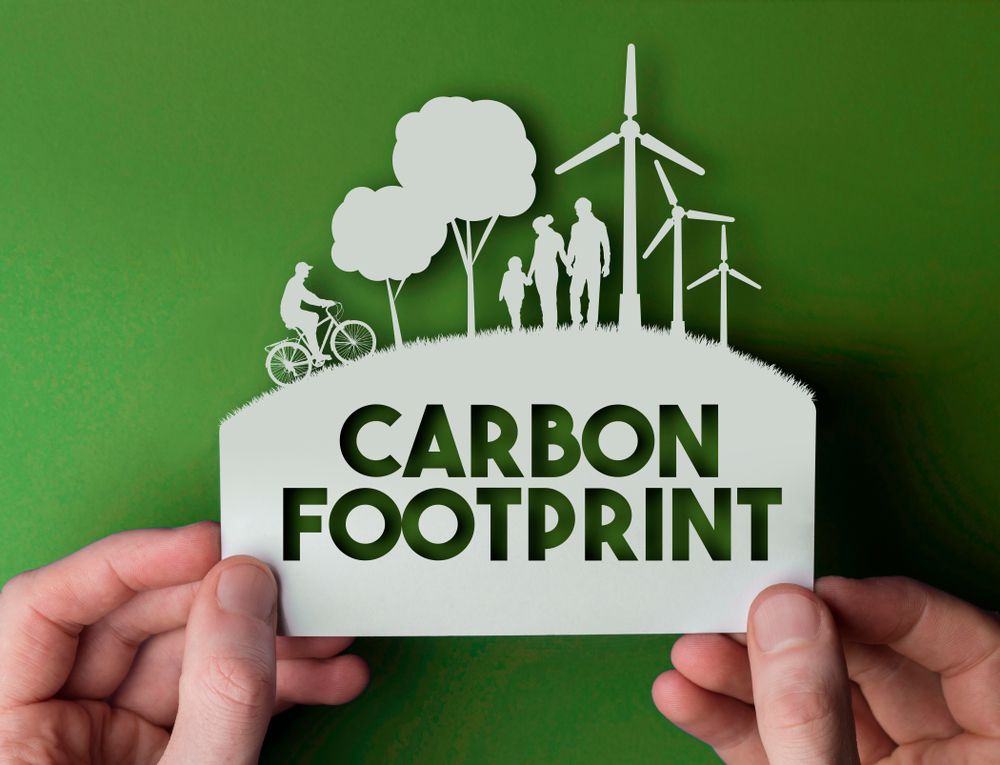 Carbon offsetting projects
A carbon offsetting project is a financial contribution towards another organization that seeks to reduce excessive emissions elsewhere. Companies like Ethereum could dedicate themselves to more carbon offsetting projects. Also, they can remain vigilant to discovering new energy sources to maintain their business in a more sustainable manner. Then, cryptocurrencies could begin to make a real difference in emissions. 
These companies could create programs where if they invest in X amount of cryptocurrency, then the cryptocurrency company itself will donate X amount of funds to a carbon offset project. This can be chosen by the individual investing in the cryptocurrency. This way, cryptocurrencies remain relative. And, they also use their available profits to do the world some good. 
Companies like Bitcoin and Ethereum are transversal companies that aren't in the same position as start-ups that are looking for exponential growth. These cryptocurrency companies are already there. They have all the resources to take more concrete actions to reduce emissions that are being made outside of their own scope. As explained earlier, this could be done by investing in carbon offsetting projects, or by changing their business activities to adhere to the development of sustainable models. 
About the author

Alexis Normand, Co-Founder and CEO of Greenly, a provider of carbon assessment and accountability solutions for small to large companies. He is an entrepreneur, Techstars alumni at Embleema, former Withings Head of B2B, and Nokia Digital Health product manager.
Got something to say about crypto carbon or anything else? Write to us or join the discussion in our Telegram channel. You can also catch us on Tik Tok, Facebook, or Twitter.
Opinions seen on this website should not drive any financial decisions from readers.
Disclaimer
All the information contained on our website is published in good faith and for general information purposes only. Any action the reader takes upon the information found on our website is strictly at their own risk.